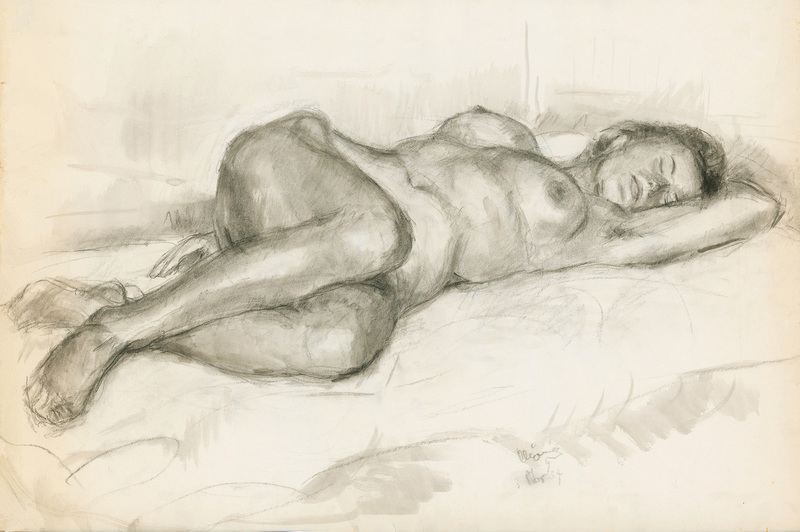 70 x 100 cm, © 1957, price on request
Two-dimensional | Drawing | Charcoal
At the Royal Academy in Amsterdam I drew after life model with prof Gé Röling. Were masters of the nude like Modigliani or Annigoni known in those days in northern Europe? Today we can find things on wikipedia or on the Internet.