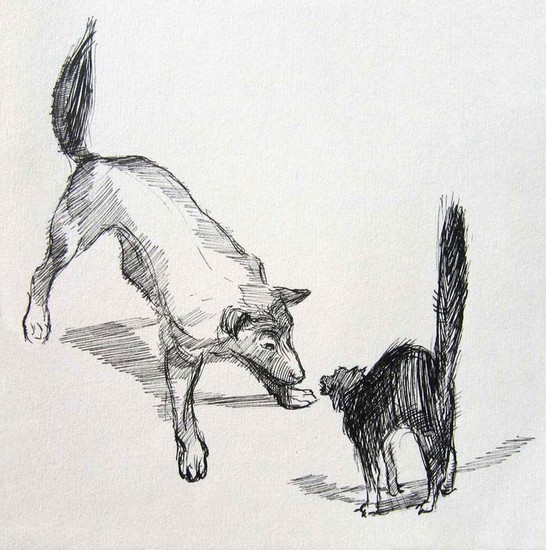 17 x 12 cm, © 1960, sold
Two-dimensional | Drawing | Ink
A boy often plays with his dog and cat. The parrot 'Perro' gives advice, but Turky walks away. He has a Christmas trauma and is not playful. Hannibal the tortoise is sweet, but sleeps a lot. Hubertine Heijermans made 80 pen drawings to illustrate the events.