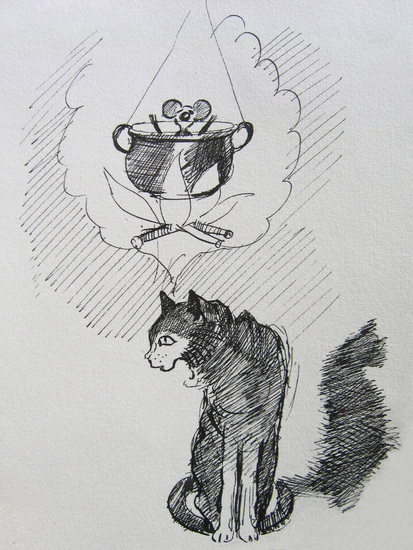 14 x 11 cm, © 1959, not for sale
Two-dimensional | Drawing | Ink
The children's book that I wrote in Dutch was edited by Nijgh&VanDitmar. About 70 pendrawings illustrate the stories of the animal friends of a little boy. In her imagination the cat called Eveline prepares a mouse for the pot.