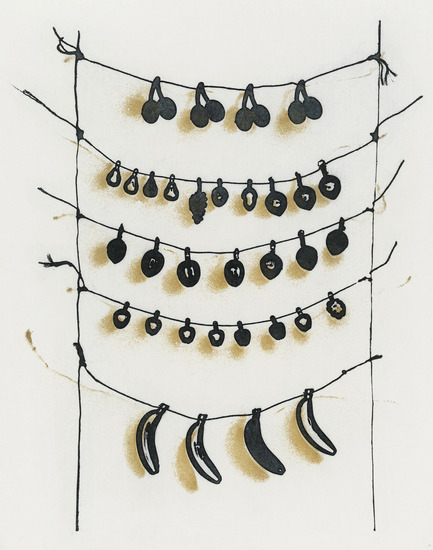 31 x 24 cm, © 1981, € 220,00
Two-dimensional | Graphic | Etching
I used 2 light-sensitive plates. The 2nd plate got the imprint after spraying the beads. I do not use an electrically driven press. My hands can feel the steel roller arrive at the edge of a plate and I slow down there. Printing this way results in more depth of the etching.