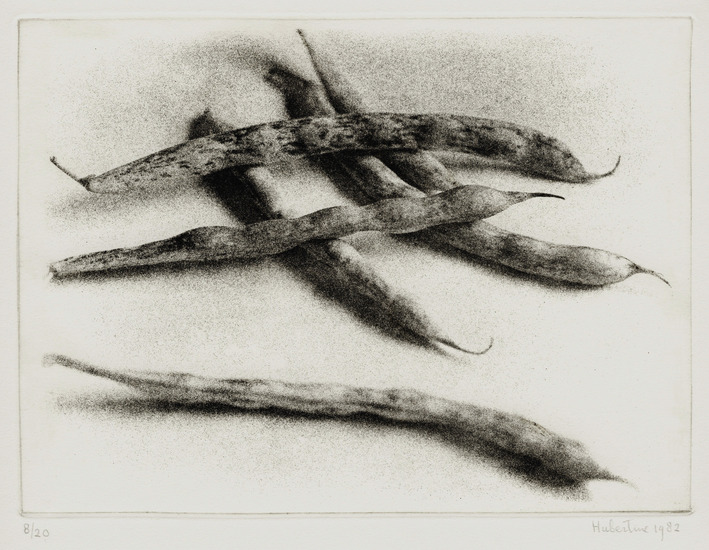 21 x 25 cm, © 1982, € 200,00
Two-dimensional | Graphic | Etching
Macro-photo of Italian beans. A positive from a negative the size of the plate is scotched on a light-sensitive plate and exposed for 1/2 hour to a strong lamp at 75cm distance. Ink was made by myself, the artist with copperplate oil and heavy French black powder.