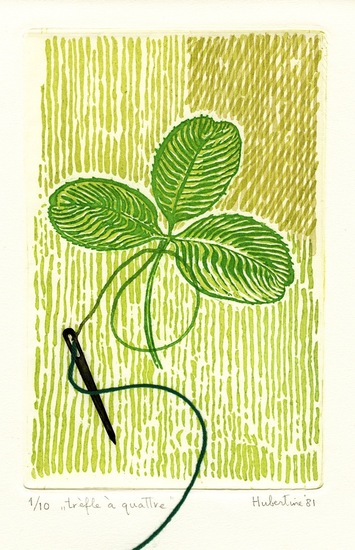 21 x 14 cm, © 1981, € 180,00
Two-dimensional | Graphic | Etching
A clover leaf was drawn in a darkroom on a light-sensitive plate. Two more plates created more depth. A 4th plate got the image of a big needle. After printing them, a thick thread was stitched through the hole of the needle, resulting in a 4 leaves plant!