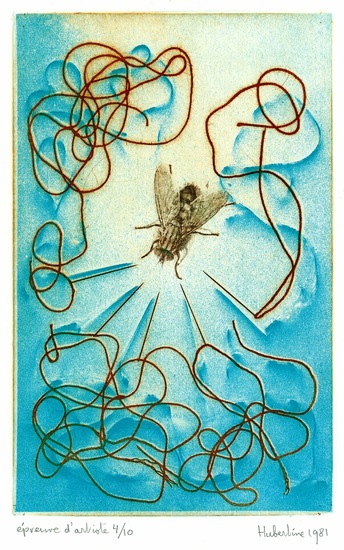 23 x 15 cm, © 1981, € 200,00
Two-dimensional | Graphic | Etching
A 'trap for flies' was made by a circle of threads and needles. On the image, transfered from the first plate onto a second plate I placed threads and needles and thus obtained their 'shadow' by spraying them. This shadow got 'aquatint'.