Etching press in Atelier Hubertine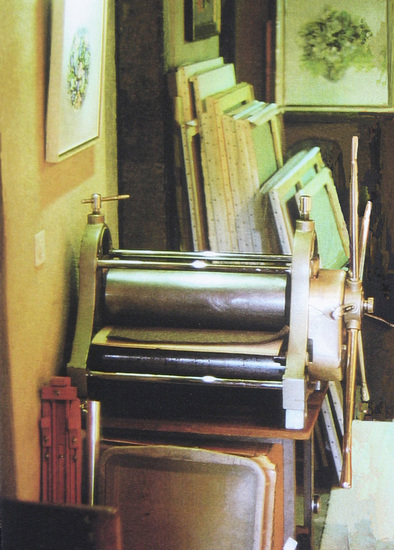 13 x 17 cm, © 1987, not for sale
Two-dimensional | Photography | Digital processed
Since 1970 I print manually on my press Bendini Bologna. Freshly printed etchings dry on a line and are flattened between blotting paper. I sign and date in pencil on the right, put a title in the middle, number+total of the edition on the left.