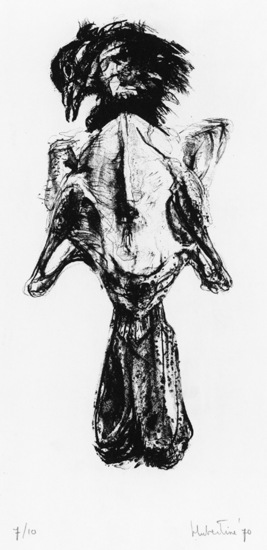 45 x 35 cm, © 1970, price on request
Two-dimensional | Graphic | Print
I drew the dead bird with a greasy stick on polished litho-stone, which bites the image into it. Printed only 10 prints on the litho-press. A man prepared 2 stones and polished them by grinding with water+iron grit, turning them round and round, until the stones could be used again. Yet they become thinner and finally break.